The House of Science programme continues to create a conducive environment for students, researchers and mathematics devotees to interact with esteemed mathematical scientists/role models working in academia/industry and other sectors. The Après-Lunch webinars thus enable graduate students to meet potential mentors in their academic career and foster collaboration amongst the researchers.  The theme of the April 2021 Apres Lunch webinars was "Career Advancement in Mathematical Sciences in Africa". The webinars discussed the challenging realities experienced by Mathematical graduates and career opportunities in Financial Mathematics, Biomathematics and Biostatistics – some of the most attractive, rapidly evolving and fascinating disciplines. The webinars featured speakers working in Africa or/and abroad.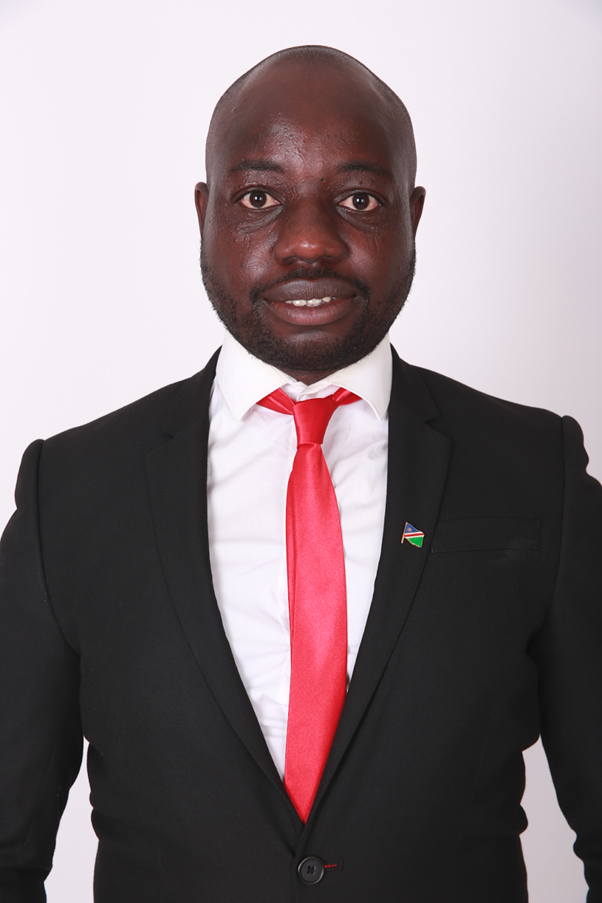 On 8 April, the webinar featured Dr Mesias Alfeus, who completed a BSc Honours at AIMS South Africa in 2013. Dr Alfeus is a Financial Risk Management Lecturer at Stellenbosch University in South Africa. He obtained a PhD in Quantitative Finance from the University of Technology Sydney (UTS) in Australia, with a dissertation entitled "Stochastic Modelling of New Phenomena in Financial Markets. His current research interests focus on Computational and Mathematical Finance. It (the research) is more specifically in numerical methods for pricing of options and model calibration including model empirical analysis. Dr Alfeus shared his career journey in mathematics from the humble beginnings, the challenges he encountered and the experiences he gained.
"At an early age, I was taken to my grandfather's farm to care for his livestock. In the village and at the school, I was bullied…. I found my passion for mathematics at a young age."
Similar to many fresh mathematics graduates, Dr Alfeus had no clue of what to do with his mathematics qualification. However, he pointed out that he first realised how mathematics could be applied outside the classroom at AIMS by interacting with people with a deep passion for it (mathematics) and its applications. He paid tribute to the international academic network at AIMS, which assisted him with his academic achievements.
During his presentation, Dr Alfeus also divulged into Financial Mathematics and its role in the financial market, especially during the COVID-19 pandemic and post-pandemic times. He emphasised the importance of Financial Mathematics in the development of Africa. He contended that mathematical finance is a key to unlocking the African economy:
"Financial Mathematics in the post-financial disasters (GFC, COVID-19) environment is an attractive and challenging field of mathematics. For instance, Post-COVID-19 mathematical models need to be modified not in an ad-hoc fashion but in a more consistent approach. Financial risk management methodologies need to be modified, (consistent with the new normal of post-COVID-19)."
He advised students to have an individual sense of honesty with their career dreams; set the highest goals and be determined and disciplined to achieve their goals and never give up. During the Q&A, one of the participants asked Dr Alfeus about the challenges commonly associated with the Financial Mathematics discipline. He responded:
"Not enough data to calibrate the models and the computational challenge is extraordinary. Explaining complex quantitative finance models in simple terms to convince policymakers about the effectiveness of advanced mathematical tools. To marry finance maths with techniques from Data Science and quantum computing will be an interesting challenge. In industry, many of the banks which are often hit hard by the crises are often the ones without financial mathematics experts to understand the risks of those financial instruments in which they had heavily invested. The challenge with this is that models are being misused and the blame is borne to the entire financial mathematics."
When asked about how participating in the webinar transformed the participant (after the event). One webinar attendee responded:
"It is really inspiring to hear others who have made it in life through the field I am in. I specifically thought that with mathematics I can only teach high school by taking a PGCE course only to find that with Mathematics there is a lot."
On 22 April, the webinar featured Dr Abdul-Karim Iddrisu and Dr Jude Dzevela Kong. The former is an AIMS South Africa alumnus from the class of 2011/2012. He is a Lecturer at the University of Energy and Natural Resources in Ghana. He obtained his PhD in Statistical Sciences from the University of Cape Town in South Africa. His research focuses on developing statistical methods that are motivated by the issues arising in clinical and health research.  From 2 August 2021, he will be starting his new job as a Biostatistician at Synterac in South Africa. The latter, Dr Kong, is a Professor in the Department of Mathematics and Statistics at York University in Canada. He is also a Director of the Africa-Canada Artificial Intelligence and Data Innovation Consortium (ACADIC) at York University. His principal research objective is to use mathematical/statistical modelling to study the impact of environmental stressors on species distribution and the dynamics of infectious diseases. Apart from his academic role, Dr Kong provides mentorship to aspirational scientists to navigate their career progression.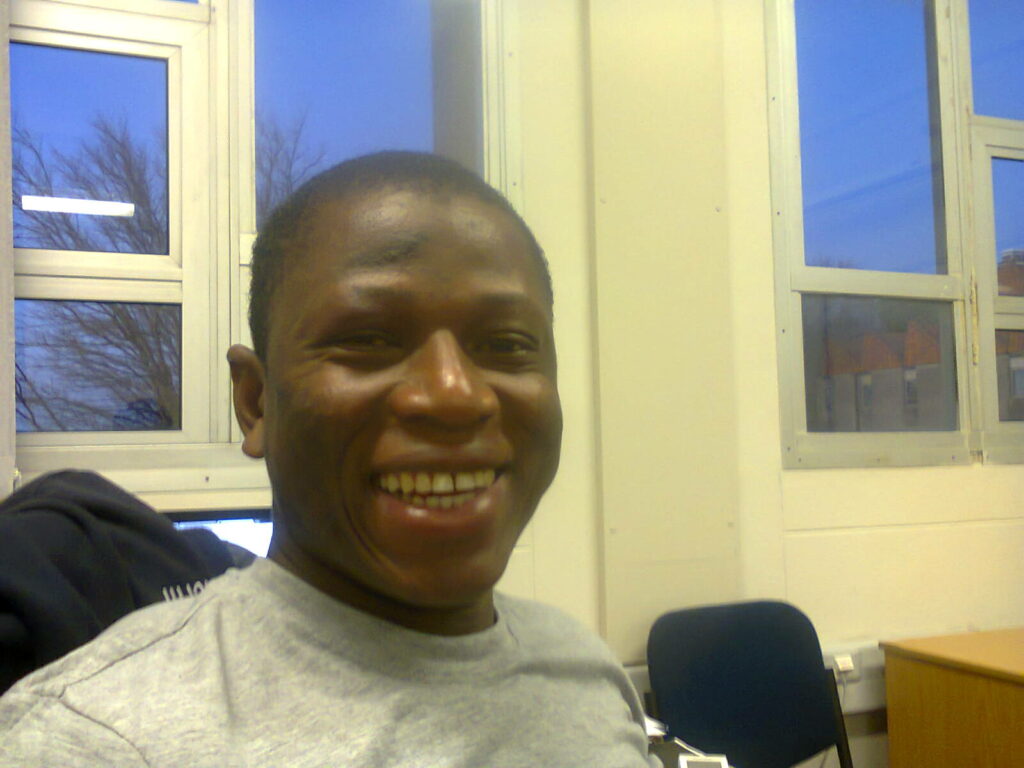 After sharing his career journey before and after graduating from AIMS and the barriers he faced as an African student growing up in Ghana, Dr Iddrisu introduced participants to the world of Biostatistics. He described what the discipline entails, gave insight into the career and research opportunities and challenges in this field, especially on the African continent. In terms of challenges, particularly related to Africa, Dr Iddrisu pointed out that few African countries require Biostatistician skills due to the lack of pharmaceutical/drug companies across the continent. He added that it is difficult to acquire data for research amid inadequate health research centres or institutes to absorb people with biostatistics skills. He went further that few sponsored studies results are not used for policy formulation, publication cost determines where to publish, competing with the rest of the world becomes difficult but not impossible and sadly very few African Universities have Biostatistics programmes.
During his presentation, Dr Iddrisu gave participants insight into what the Biostaticians do and the specific education and essential skills required to become a Biostatistician. According to Dr Iddrisu:
"As a Biostatistician, you evaluate the effect of new drugs to determine risks/safety and effectiveness by designing clinical trials. Before the clinical trial, one has to have an analysis plan and collect data for analysis, and adjust for risk factors of disease."
He encouraged the audience, particularly current students, to make proper use of time at AIMS and plan in advance for their post-AIMS career paths.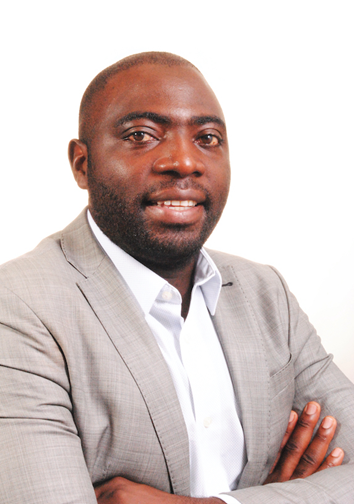 Before articulating the challenging realities experienced by mathematical sciences graduates and the current and future opportunities in Africa, Dr Kong took the audience through his academic journey from Jakiri town in Cameroon to Canada. Similar to many fresh mathematics graduates, he did not know what's next after getting a Bachelor in mathematics.
Dr Kong shared some of the available opportunities for African graduates to further their studies in mathematical sciences in Africa or abroad. Such options include the African Institute of Mathematical Sciences (AIMS), Africa University of Science and Technology,Erasmus Mundus Math Mods and Intermath and VLIR-UOS ICP Master of Statistics. He also added on the career opportunities in academia and industry of a mathematics degree holder.
Concerning the main challenge he has faced as a senior African mathematician/mentor/role model in the field of Biomathematics working abroad, Dr Komng pointed to the systematic racism:
"The key obstacle is systematic racism. Many people don't want to believe in you because you are African or because of your background. So, you need to work hard and prove such people wrong by your output."
He assured participants that there are people or professors such as himself out there willing to help African students develop. Finally, Dr Kong ended his presentation by outlining what ACADIC is all about, what they do and their objective.
Participants of the day also had an opportunity to convey their appreciation for the transformative webinar:
"It has transformed me a lot by way of exposing me to new ideas in the field of mathematics and statistics. I now get a bit of an understanding of the application of mathematics and statistics in solving real-life problems. I am eager to learn more and an opportunity to meet with professionals in the area of mathematics. Furthermore, this webinar helps to enhance Pan Africanism, as we are all striving for the development of our continent."