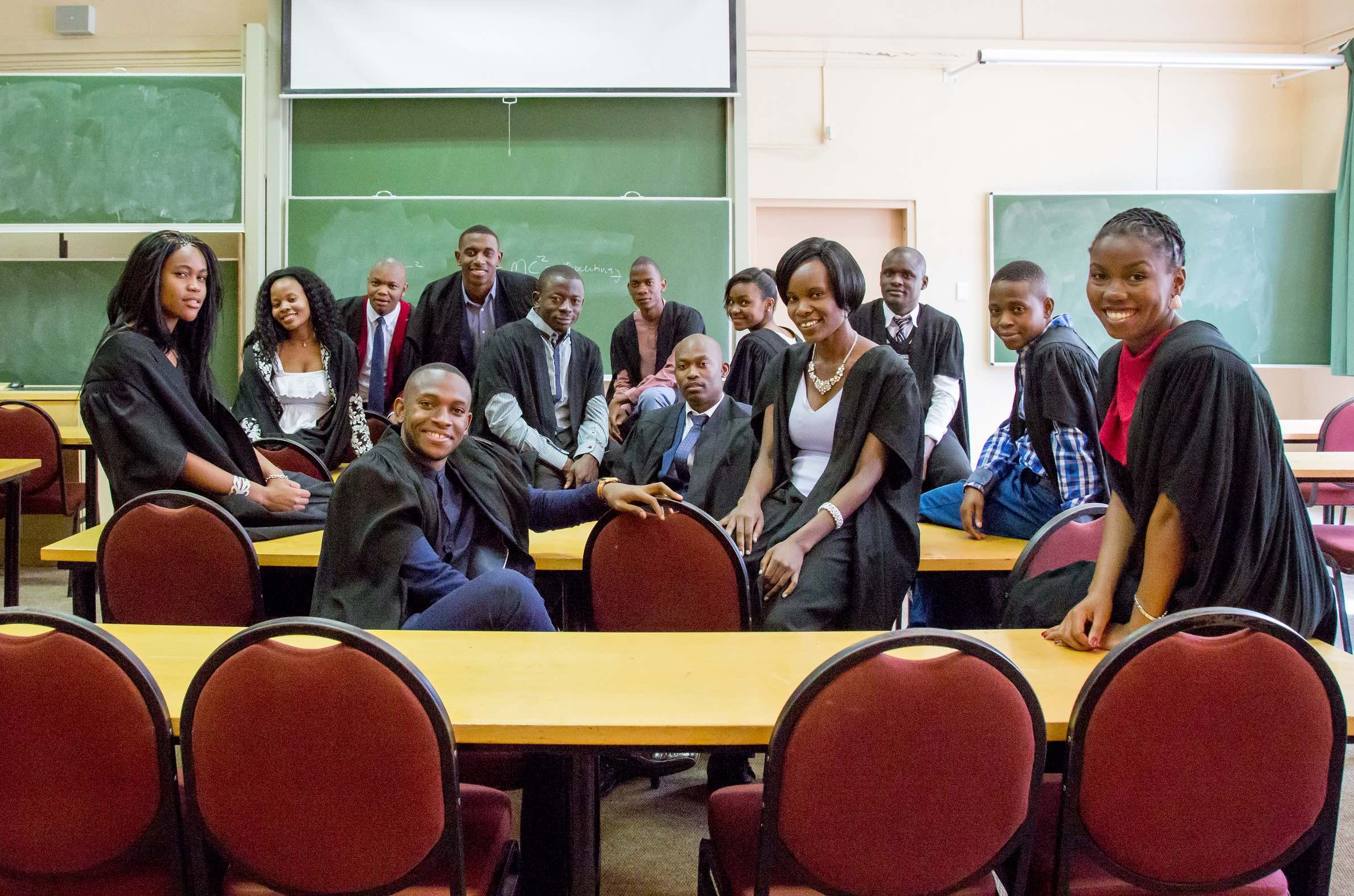 Our Students
AIMS South Africa has trained a total of 919 students since its inception in 2003. Our students benefit from the experience of renowned visiting lecturers who teach for three weeks in turn. Capacity building is provided by tutors who are always available on campus to ensure a 24-hour learning environment.
With backgrounds in mathematics, engineering, physics, computer science, as well as actuarial science, our students come from 41 African countries.
The table below shows the top 10 Alumni nationalities at AIMS South Africa.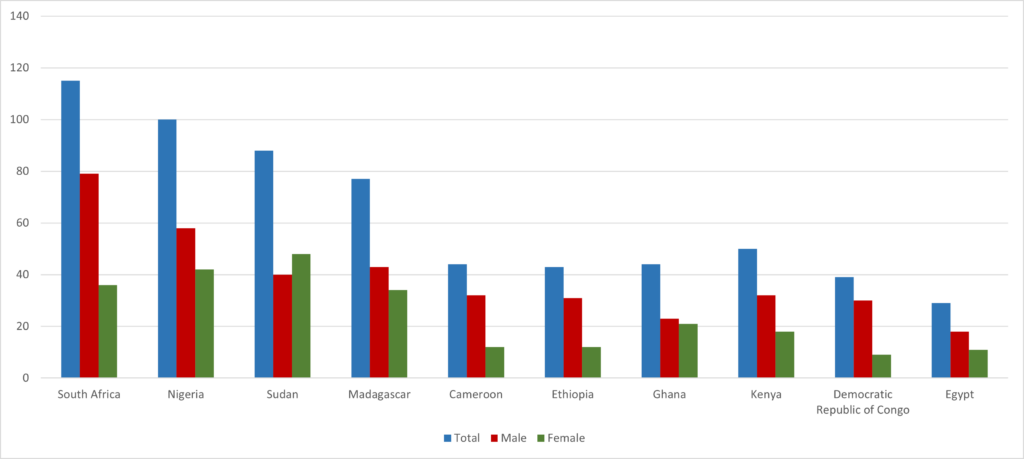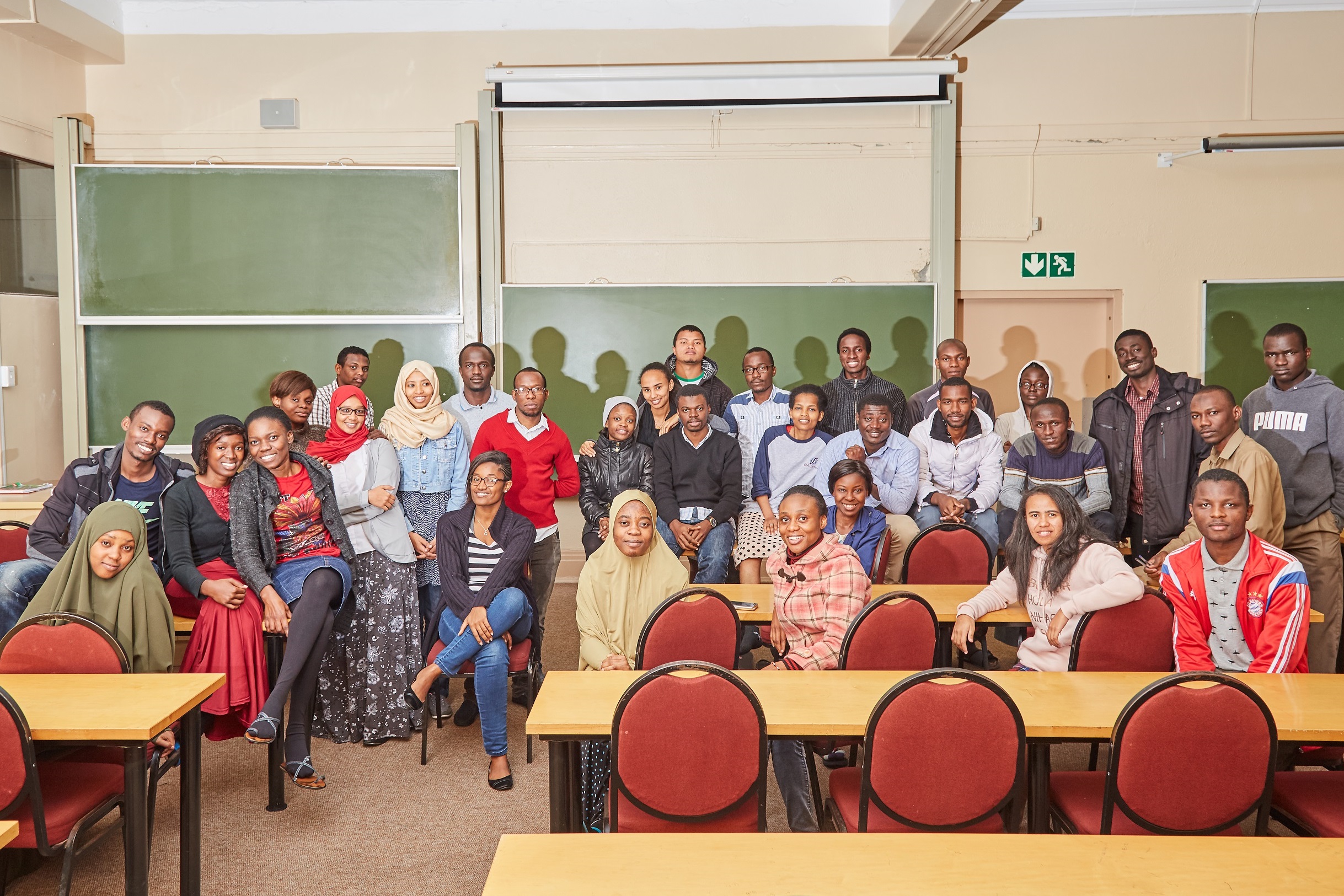 Life at AIMS
"We should not underestimate the value of this feeling that AIMS is an institute in which we are all learning and teaching together with the common goal of sharing our knowledge and experiences with each other."
The main AIMS South Africa building is a self-contained residential centre with excellent computer, library and lecturing facilities. Lecturers and students live and dine in the main building, allowing for maximum contact time in an informal and collegiate setting.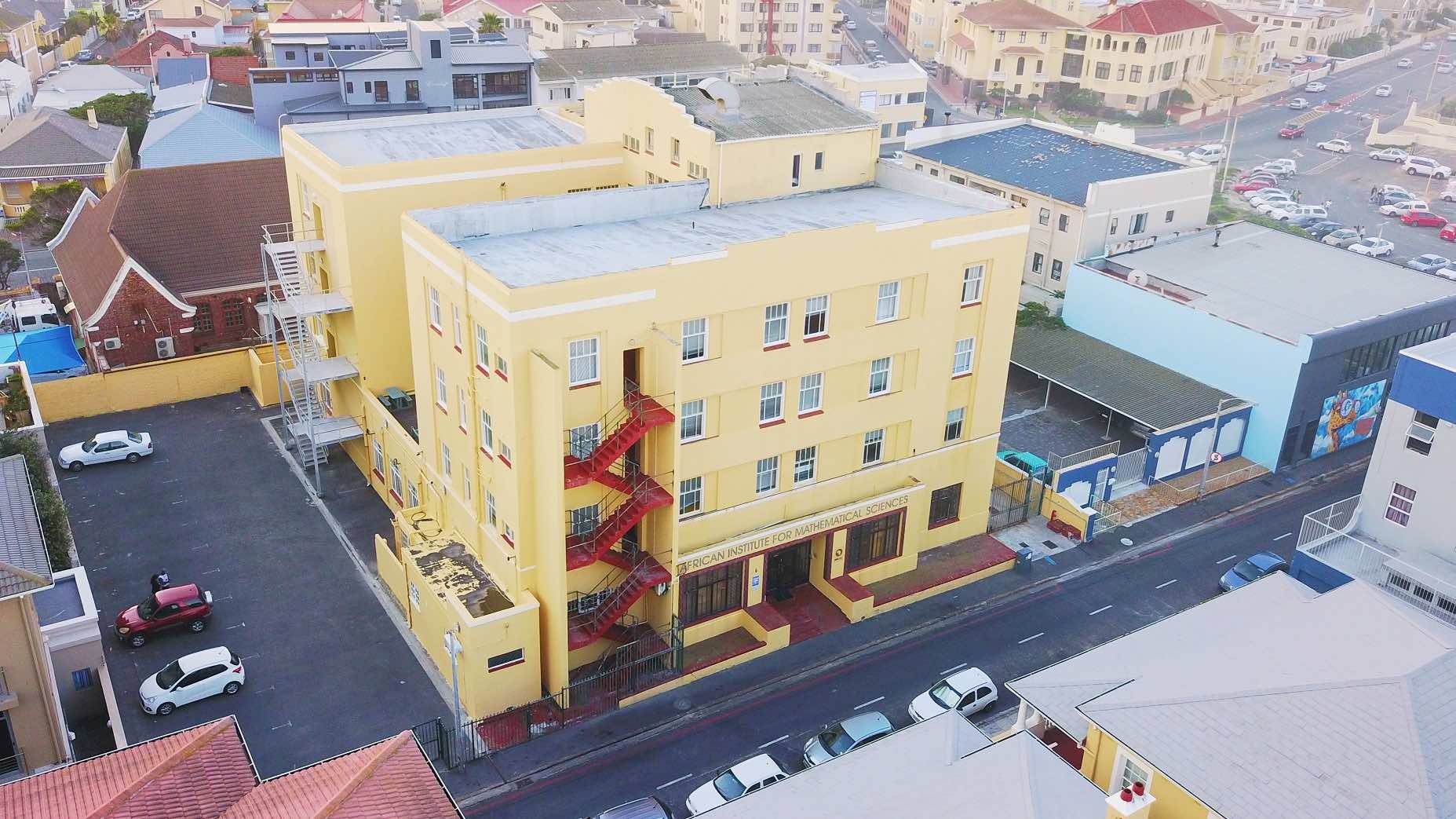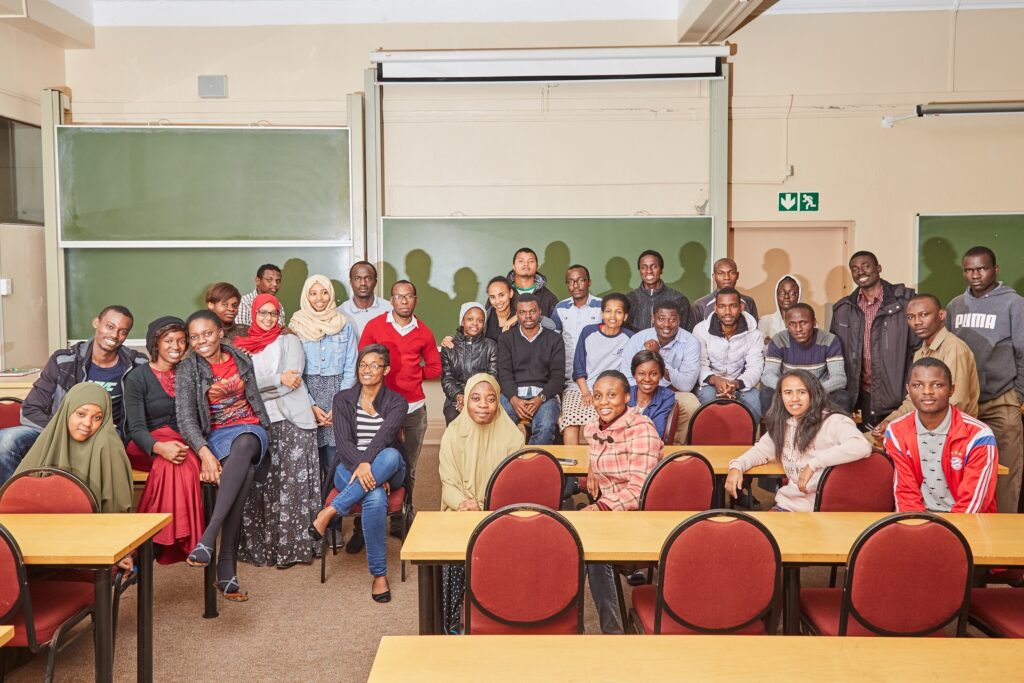 AIMS tuition, study materials and housing are fully funded through a generous scholarship. AIMS' residential nature allows more contact time between lecturers and students than is available in a typical university setting.
Students typically study two subjects for three weeks each, with each day comprising morning lectures followed by problem-solving and computing sessions each afternoon. Additional tutorials and special lectures are held in the evenings when students also usually complete their assignments.
All lectures at AIMS South Africa are presented in English. AIMS regards communication skills as a crucial part of the training both in respect of the spoken language and the
written language. As English is not the first language of many of the students, English Language classes, taught by the Language and Communications Teacher, at various levels, are available and held regularly, particularly at the beginning of the academic year.
All AIMS students are required to invest at least 20 hours in community service activities during the academic year to strengthen their leadership skills as well as their commitment to give-back to Africa.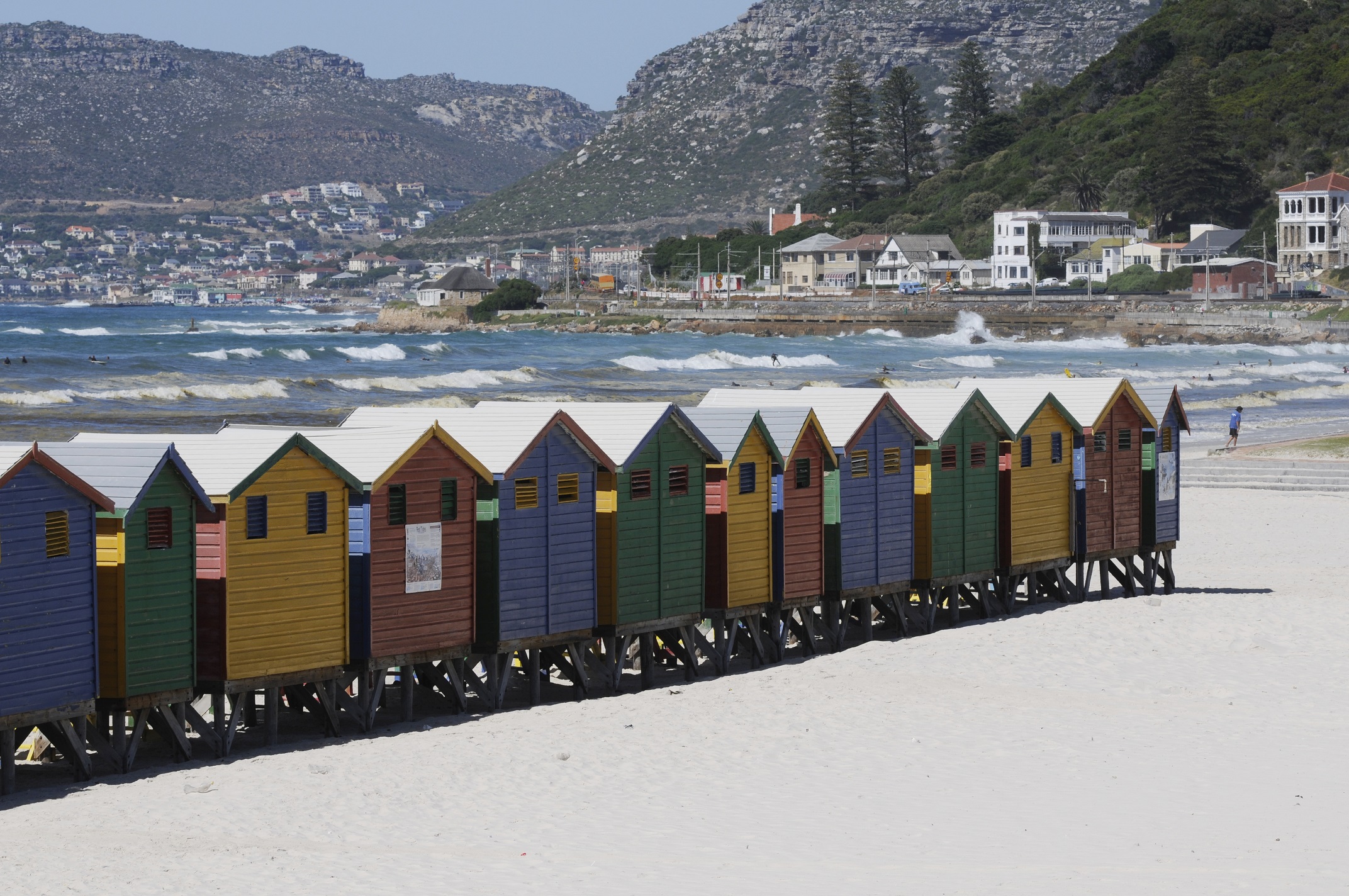 Life in Cape Town
AIMS South Africa is located in Muizenberg, a small seaside resort and surfers paradise and an area of outstanding natural beauty.
AIMS South Africa is ideally situated within 100 metres of the sea. There is a good train connection to Cape Town city centre and to Simonstown, a picturesque naval base and how to a growing African penguin colony. The road through Simonstown will take you to a Nature Reserve at Cape Point. Cape Town is one of the most beautiful cities in the world and much of it can be explored using Muizenberg as a base.
The site is a half hour drive away from the three local Universities, the centre of Cape Town and Cape Town international airport.