About AIMS South Africa
The African Institute for Mathematical Sciences (AIMS) is Africa's first network of centres of excellence in mathematical sciences. We enable the continent's youth to shape the continent's future through Science, Technology, Engineering and Maths (STEM) education- training Africa's next generation of leaders. AIMS South Africa is one of the centres of excellence for training, research and public engagement in Cape Town, South Africa. AIMS South Africa was established in 2003 as a partnership project of the following 6 universities: Cambridge, Cape Town, Oxford, Paris Sud XI, Stellenbosch, and Western Cape.
"We believe that the next Einstein will be African and that he or she will develop solutions that cross borders and change lives."
What We Do
AIMS is incubating mathematical sciences to address global challenges. We offer a structured Master's in mathematical sciences and are focused on scientific training, cutting-edge research and public engagement. Our activities include:
AIMS South Africa provides a one-year structured Master's program in Mathematical Sciences that is enabling a critical mass of African academics, researchers and entrepreneurs on the cutting-edge of science, technology, engineering and mathematics (STEM). There are intakes in August and January. AIMS South Africa also offers specialised courses as part of regular honours and Master's degree programs at South African universities. AIMS South Africa hosts research and training workshops.
The AIMS South Africa Research Centre was launched in 2008 and its mission is to conduct and foster outstanding research and learning in the mathematical sciences thus contributing to the next generation of pan-African leaders in many spheres and the advancement of African science and academia within a multicultural environment.
AIMS South Africa through the AIMS Schools Enrichment Centre (AIMSSEC) is building the capacity of Africa's teachers through training programs to increase the pipeline of math and science students. AIMS South Africa hosts and participates in events and exhibitions to promote mathematical sciences in general. AIMS South Africa also has a public lecture series.
AIMS public engagement programs spread the word about the ways math and science can build a better future for all. AIMS is committed to increasing the pipeline of students progressing into secondary and tertiary mathematics education, and to decreasing the failure or drop-out rate of mathematics students at all levels. Our public engagement programme, House of Science, focuses on:
Capacitating mathematics and science teachers in South Africa through the AIMS Schools Enrichment Centre (AIMSSEC) ;
Increasing the level of the public's science and technology literacy;
Increasing young people's interest in Science, Technology, Engineering and Mathematics (STEM) subjects;
Improving the participation and retention rates of women in mathematical sciences careers;
Promoting mathematics and scientific communication in South Africa;
Collaborating with other organisations with similar outreach programmes.
AIMS is a call to Action to:
Invest in STEM education to move Africa's development forward
Increase collaboration between the public and private sector to prioritize STEM education in Africa
Encourage policy makers to push the Agenda of STEM education in Africa for the transformation of and sustainable growth of the continent, especially as pertains to increasing the number of women in the STEM fields.
Get Africa's most talented students to pursue an education in mathematical sciences to innovate and further propel Africa's future.
Increase partnership with industry to contribute to filling the gap in STEM, increase productivity and provide critical skills that are indispensable as Africa embarks on its industrial revolution.
Why AIMS?
To implement its vision, AIMS targets the brightest young African students, shaping them as independent thinkers, and problem-solvers capable of innovating and propelling Africa to economic prosperity. Africa's youth are at the heart of the innovation and transformation ecosystem which consists of a set of academic and non-academic programs expertly tailored to provide AIMS learners with a unique post-graduate training experience on the continent.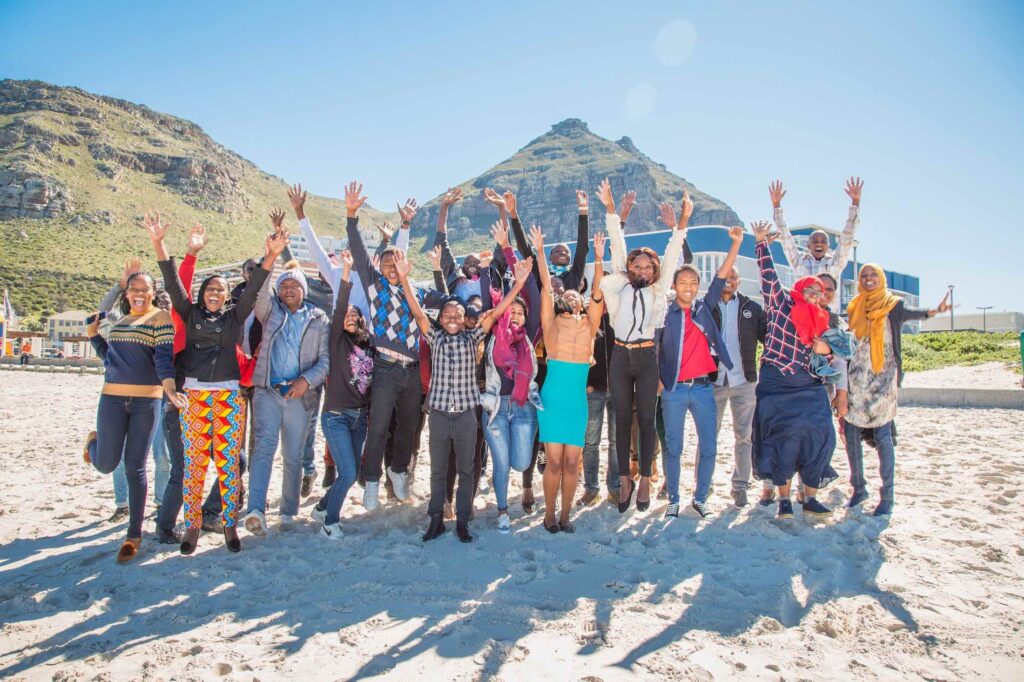 The AIMS Model
The AIMS model is unique in its pan-African focus, broad curriculum, focus on independent critical thinking, inclusion of modern computational techniques and research components. AIMS identifies top African graduates and provides them with a world class education in mathematical sciences, enabling them to purse careers in research, industry and civil society. Students benefit from full bursary support, continuous access to computing, internet and electricity, close interaction with full-time tutors and visiting professors, as well as a bilingual education. Endorsed by NEPAD, the African Union and TED as an idea big enough to change the world, this model has been refined and proven at 6 AIMS Centres of Excellence in South Africa, Senegal, Ghana, Cameroon, Tanzania and Rwanda, with over 1500 graduates gone onto careers all over Africa, as researchers, teachers, epidemiologists, business people and financial modelers, in addition to a gender-responsive Teacher Training.
AIMS equally created two critical initiatives: Quantum Leap Africa to prepare the continent for the coming quantum revolution and the Next Einstein Forum to propel Africa on to the global scientific stage.
Our Values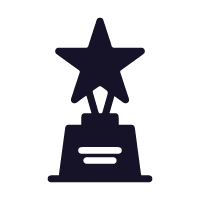 EXCELLENCE

EQUITY AND INCLUSION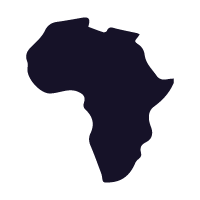 PAN-AFRICANISM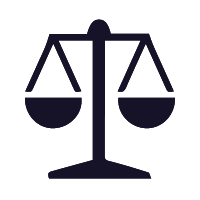 INTEGRITY
Vision
Our vision is to see a prosperous Africa, propelled by innovative education and mathematical science.
Mission
Our mission is to empower talented young Africans to be creative leaders in science and technology.