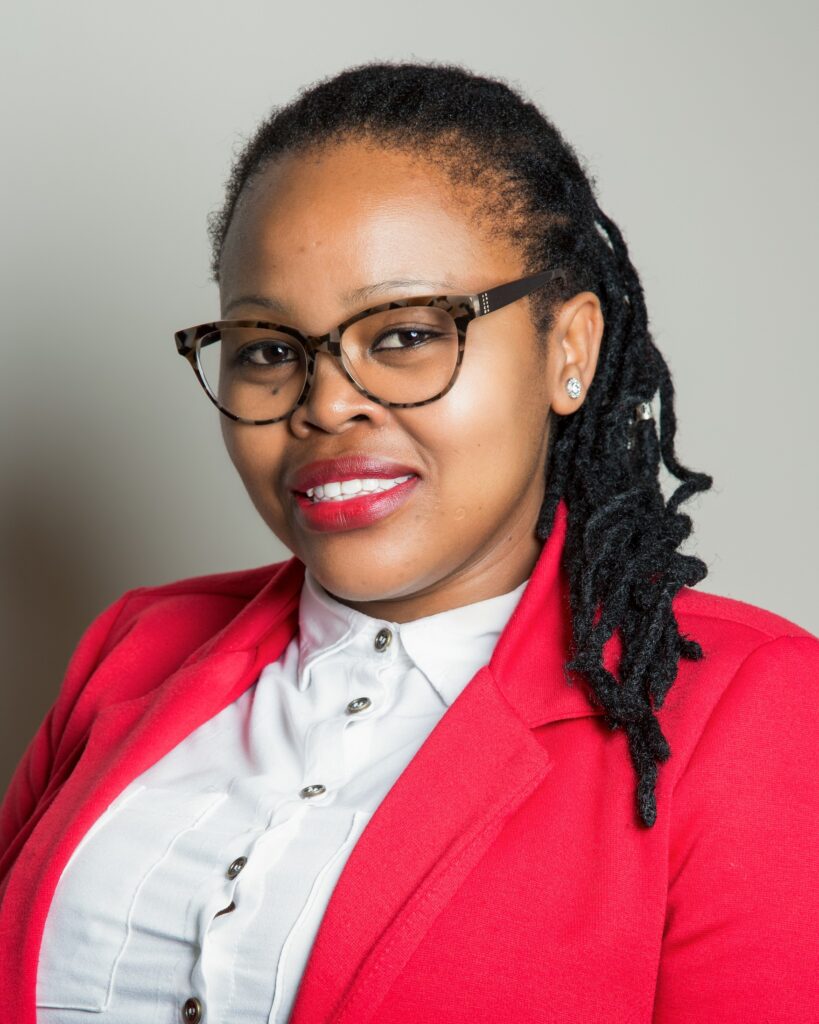 The AIMS House of Science provides a platform for public engagement, and advance leadership, knowledge and skills for scientific outreach and science communication for AIMS students and researchers. It also offers graduate interns an exciting opportunity to enhance their knowledge and skills in public engagement within a mathematical sciences research institute. The interns at AIMS also benefit immensely from the Pan-Africanist nature of the institute. They are further afforded an opportunity to engage with renowned African and international academics and researchers, potentially establishing professional relationships and future academic collaborations.
Ms Karabo Makola's tenure as our intern at the House of Science ended last month. She joined the House of Science in April 2019 to support the implementation of House of Science programmatic activities. With a background in Media and Communications, Ms Makola believes the internship position at AIMS was relevant to her career objectives and learning goals.
Ms Makola said, "This internship was relevant to my career goals because it afforded me an opportunity to follow my passion for writing. Moreover, it enabled me to have an opportunity to be part of the organizing committee at various events organised and hosted by the AIMS House of Science. It further gave me an opportunity to network with various professionals."
Ms Makola added that the science communication/public engagement knowledge and skills she has gained during her internship will come in handy during her career progression:
"I am passionate about science writing and public engagement, thus I will take up the baton of communicating science with various audiences. Being part of the Africa Scientifique programme further solidified my decision to also play my part in science communication. Also, It is my fervent wish to collaborate with scientists in reaching out and communicating with various audiences. I definitely see science communication playing a central role in my career."
Interns are not only expected to gain workplace experience but are also encouraged and supported to pursue their studies during and after their internships. That enables them to progress towards their scientific careers. During her internship, Ms Makola was pursuing an MPhil in Science and Technology Studies (Research Management and Evaluation) at Stellenbosch University. She has recently submitted her thesis and intends to pursue a PhD degree in the near future.
"I am planning to enrol for a PhD in Science and Technology Studies next year. I am working on a research proposal at the moment. This internship has informed my decision to enrol for a PhD now rather than later, as I have always been passionate about research as well," she said.
"It is sad to say goodbye to Ms Makola. However, we are equally excited for her as she transitions to the next step of her career. We hope that her experience at AIMS will benefit her career progression," said Dr Rejoyce Gavhi-Molefe, AIMS House of Science Manager.