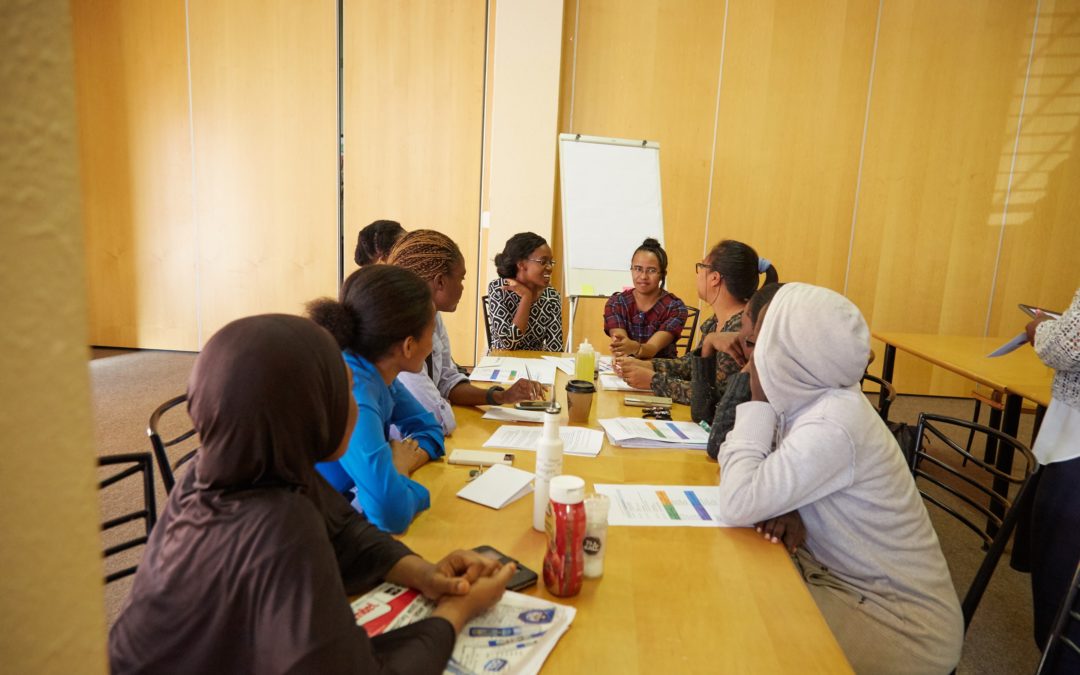 AIMS recognises that women's and girl's involvement in mathematical sciences is a critical factor that will contribute to shaping Africa's growth and development. It is important to attract and retain more women in the science, technology, engineering, and mathematics (STEM) workforce, as this will maximize innovation, creativity, and competitiveness. Scientists and en-gineers are working to solve some of the most difficult challenges of our time, and engineers design many of the things that we use daily. We cannot do this without the talent and contributions of half of Africa's population.
As part of network wide activities to celebrate the day, AIMS South Africa hosted a public lecture by Dr Bonolo Mathibela, Research Scientist, IBM Research South Africa Lab entitled: 'Shaping society as women in technology' on 15 February. There was a mentoring session for women students consisted of motivational talks and discussion through which invited role models talked about the career paths they took to achieve their current success in-cluding any obstacles they over-came. There was also a group discussion on the 'Leaky pipeline for women in STEM'.
The guest speakers and facilitators were: Prof. Elissa Schwartz, Dr Bonolo Mathibela, Ms Samar Elsheikh, Ms Martha Kamkuemah, Ms Noluvuyo Hobana, Dr Rosita Yocgo, and AIMS alumni Ms Siphokazi Gatyeni, Ms Juliet Nagawa, Dr Cynthia Ramiharimanana, Omowunmi Isafiade, Ms Fatumah Atuhaire and Ms Dinna Ranirina.
"Progressing on the path to-wards successful STEM careers is not easy, and many young women get lost along the way. Organising events such as these give women an excellent plat-form to network with peers and empower each other in a safe environment to achieve their full potential," said Dr Rejoyce Gavhi-Molefe, event organiser.