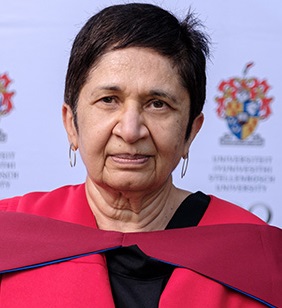 Dr Badsha holds an MSc from the University of Natal and is the former chief executive officer of the Cape Higher Education Consortium.

In December 2020, she received the degree Doctor of Education (DEd), honoris causa, from Stellenbosch University, in recognition of her visionary, courageous and innovative leadership in steering the transformation of the higher education system in South Africa.

Her previous positions held include deputy director-general in the former Department of Education (1997–2006); advisor to the Minister of Education (2006–2009); and advisor to the Minister of Science and Technology (2009–2012). She is a former member of the National Commission on Higher Education and served on the Council on Higher Education and the Board of the National Student Financial Aid Scheme. She is currently a board member of the HSRC.

She has been a member of the AIMS Trust since 2015.