Morocco was ranked the top team at PAMO 2019, followed by host country South Africa in second place and Tunisia in third place. Other participating countries, in no particular order, were Botswana, Ghana, Malawi, Togo, Uganda, Zimbabwe, and Nigeria.
The Olympiad was hosted by AIMS South Africa, in collaboration with the South African Mathematics Foundation (SAMF).The Olympiad, which was sponsored by Old Mutual and Swiss Re, took place from 31 March to 6 April 2019 at AIMS in Cape Town, South Africa.
This year's Olympiad saw a gathering of the brightest young minds in Mathematics, from eleven (11) different African countries and observers from two different countries. The Olympiad had a total of 54 contestants, 22 of which were girls. A total of 27 medals were awarded for the PAMO 2019 main competition, and a total of 11 medals were awarded for PAMO-G (PAMO for girls).
The Olympiad was officially opened by Prof. Barry Green, Director of AIMS South Africa, who in his welcoming address emphasised the importance of collaboration among African countries. "Africa is not based in one country, it is all over, and therefore we need to be a network", explained Prof. Green.
Mr Philliip Dikgomo, Director of the National Institute of Curriculum and Professional Development (NICPD) at the Department of Basic Education in South Africa, relayed the supportive remarks from the Minister of Basic Education and the Deputy-Director General (DDG) at the Department of Basic Education. "PAMO is a very critical programme in the education calendar in Africa, where the gifted and talented minds are identified and and compete against each other. The benefit of this event is to elevate mathematics as the queen of the sciences and as a critical role-player in pushing the economy of any country", said Mr Dikgomo. He concluded by saying that "As we grow and mature, we should see ourselves as solution seekers to the problems of Africa because as Africa rises, we cannot always be left in the doldrums of underdevelopment forever when we have brilliant minds".
African Mathematics Union-Pan African Mathematics Olympiad (AMU-PAMO) President, Prof. Adewale Solarin expressed his gratitude to South Africa for hosting PAMO 2019 and also noted that this has turned out to be one of the largest Olympiads they have ever had. "Only a few African countries are at the forefront of hosting PAMO. This edition of PAMO gave South Africa a spot with the regular host countries, sitting with countries like Nigeria and Morocco in first place and second place respectively", said Prof. Solarin.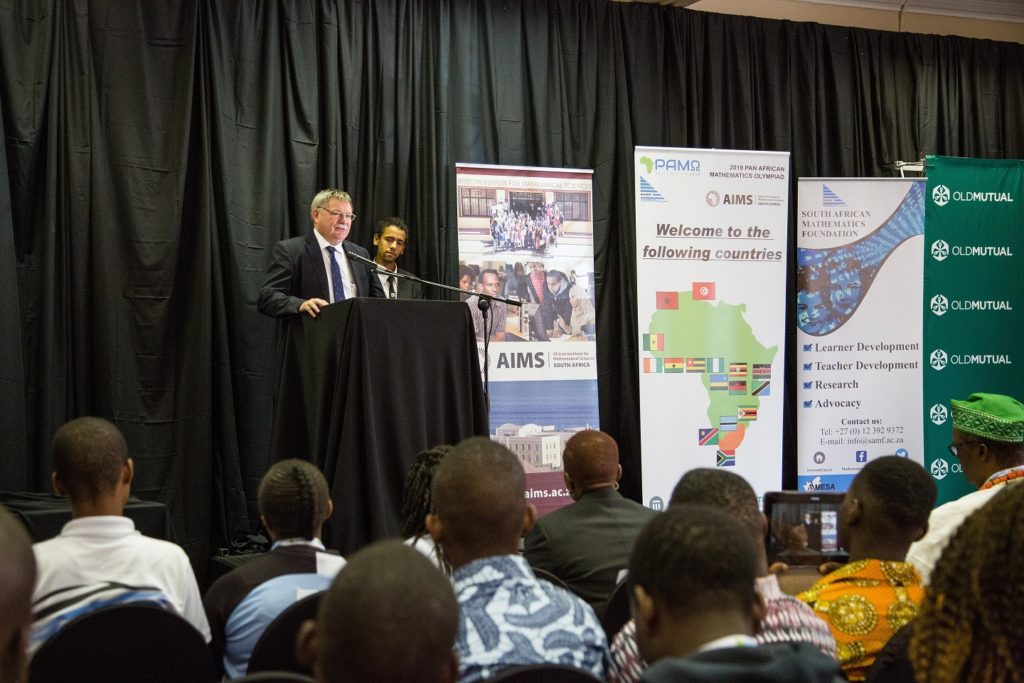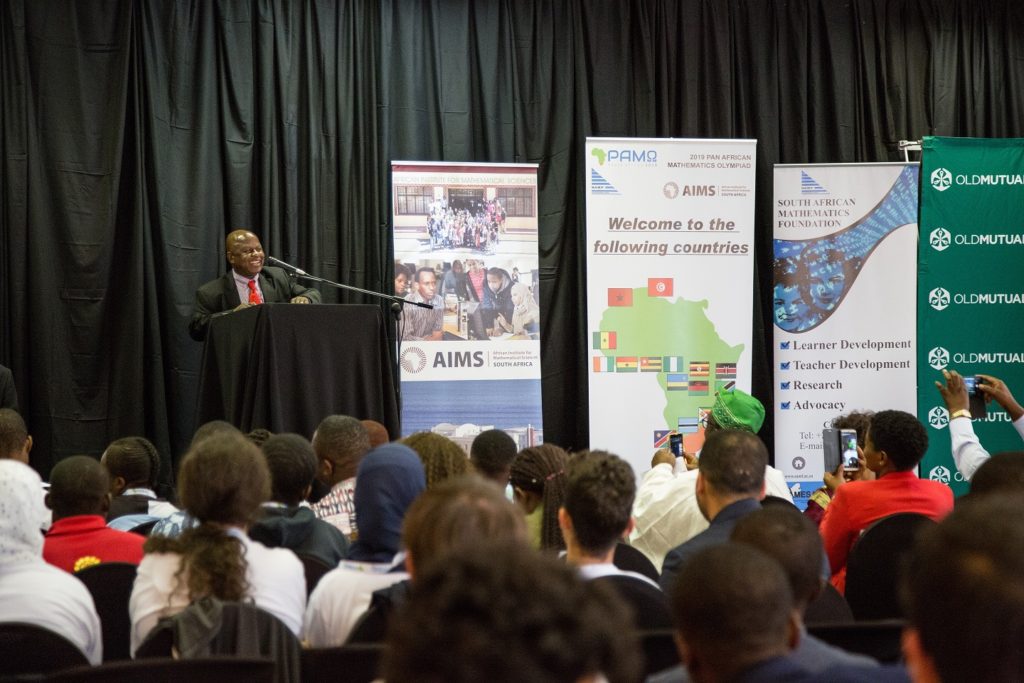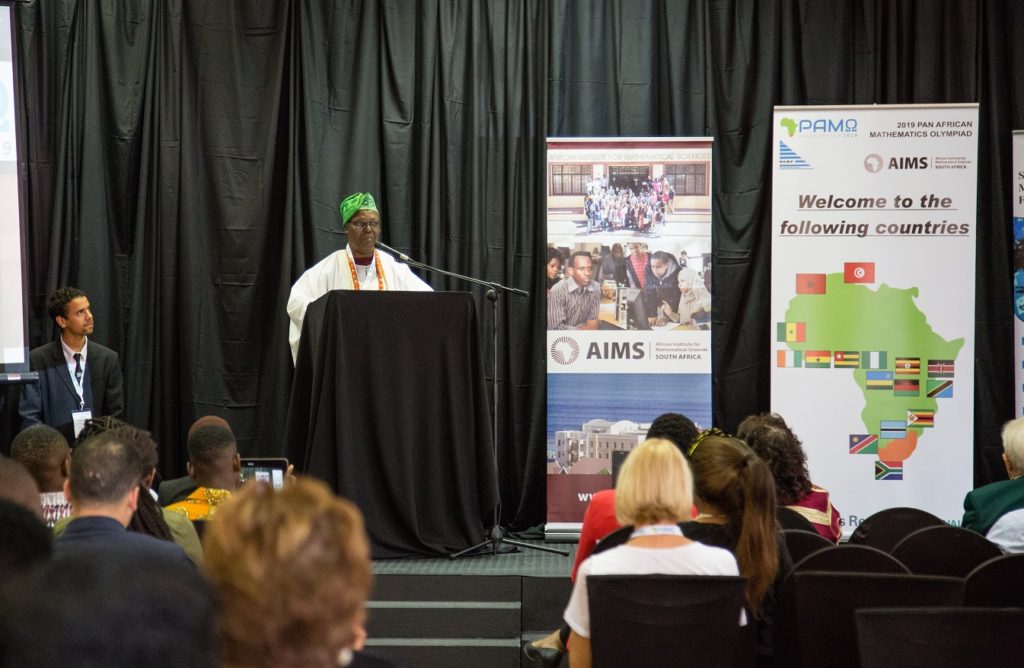 Participants at PAMO had this to say about the event:
"PAMO is a great occasion where mathematicians in Africa could meet, exchange knowledge, and improve their mathematical skills", said PAMO silver medallist, Ayhem Bouabid from Tunisia.
"I think PAMO will add value to my career because I have met new people, and exchanged ideas with them. Also, it will prepare me for other bigger olympiads like the International Mathematics Olympiad (IMO)", said Ines El-Bouzaidi Tiali, PAMO-G gold medallist and PAMO silver medallist from Morocco.
"Any mathematics olympiad teaches you to use mathematics creatively, and we do not always do that in mathematics classes" said South Africa's Danielle Kleyn, PAMO-G gold medallist and the current reigning queen of mathematics in Africa.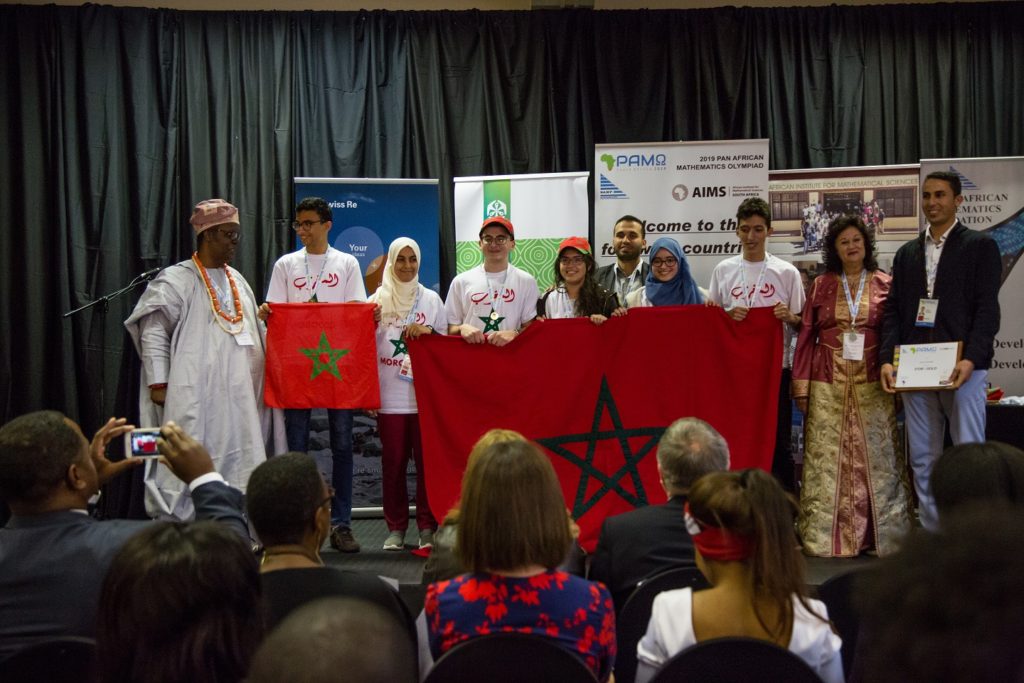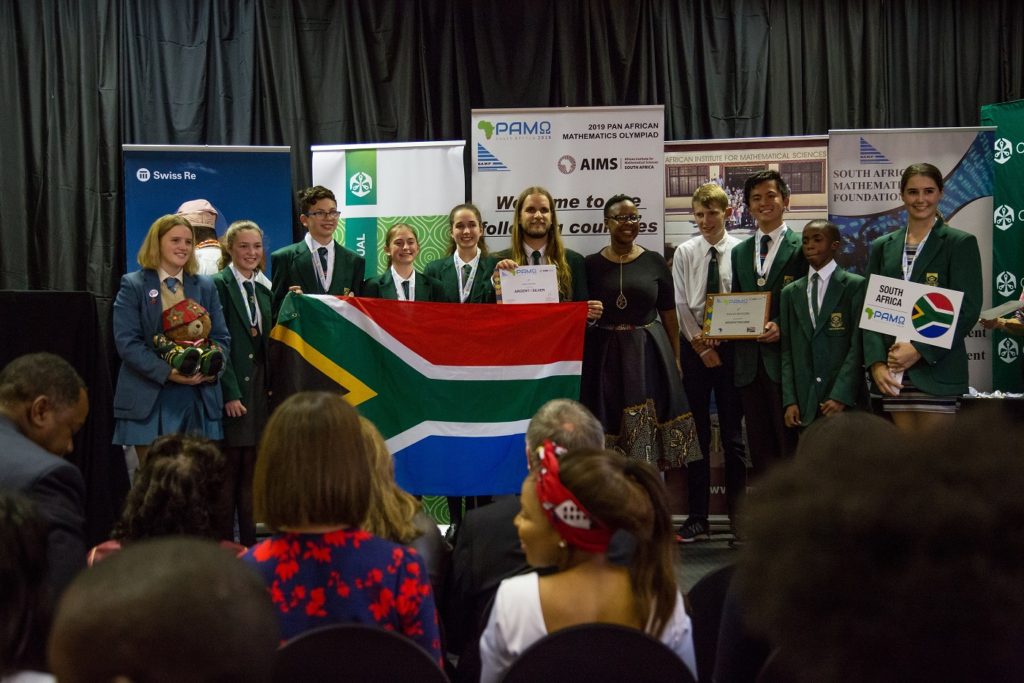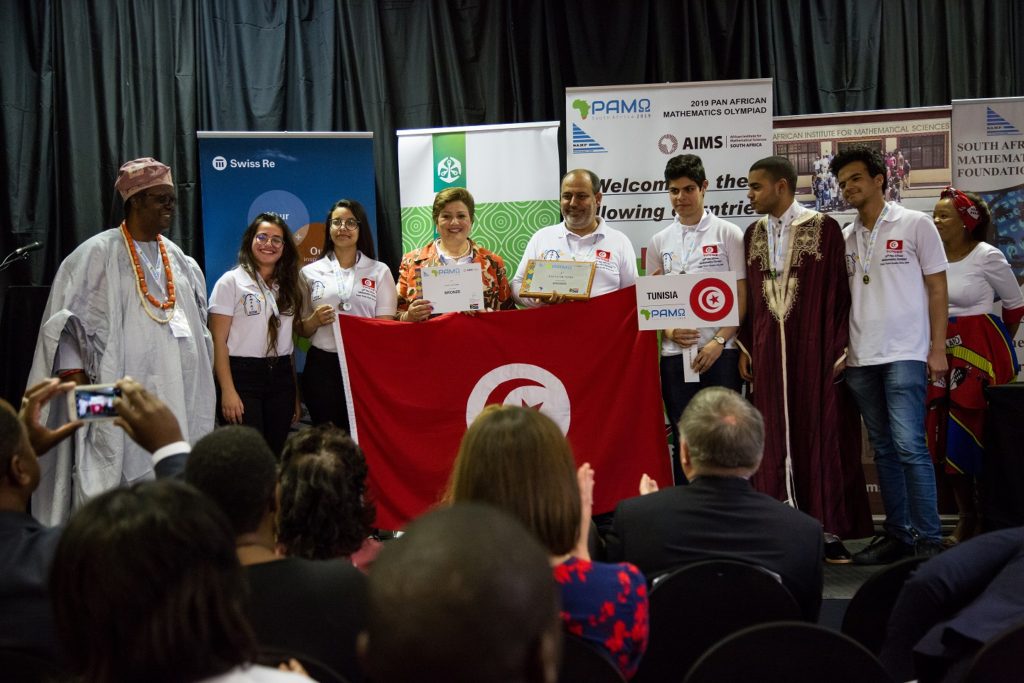 PAMO, which was first held in Morocco in 1987, is a prestigious event of the African Mathematics Union (AMU) held annually in different African countries where the best Secondary Education level pupils in Mathematics, who are less than twenty (20) years old, are invited to compete.
Dr Rejoyce Gavhi-Molefe, House of Science Manager at AIMS South Africa also noted, "In order to engender the continued success of the AIMS programmes across the country and the creation of the next generation of mathematical scientists in Africa, it is important that we put more efforts into increasing the pipeline of students interested in math-related careers by identifying and nurturing their talent through school enrichment activities such as the Mathematics Olympiad."