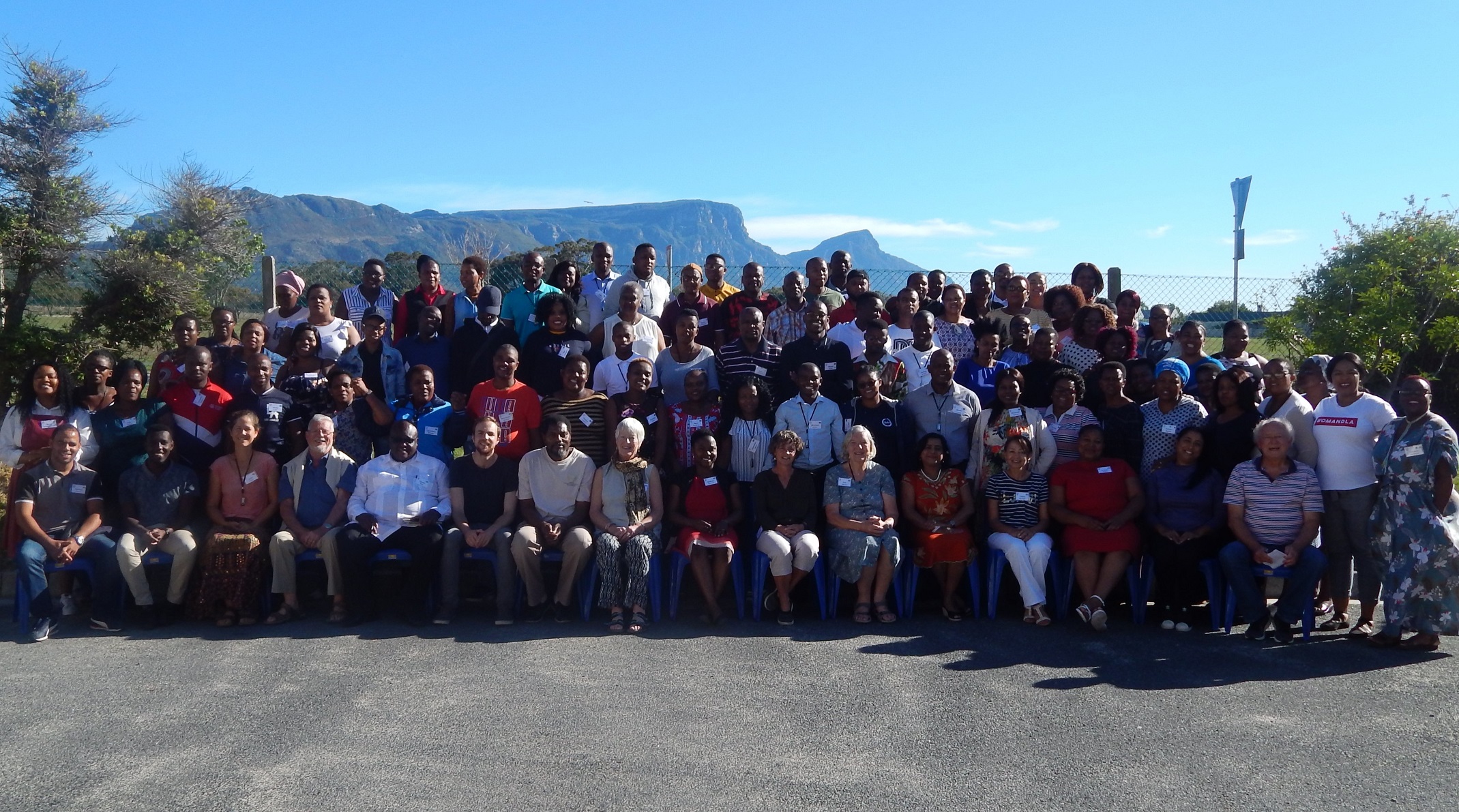 AIMSSEC held their 30th Mathematical Thinking (MT) course from 17 to 26 March 2019 at the Cape Academy for Mathematics, Science and Technology, in Constantia, Cape Town. Seventy-six teachers from four provinces (forty-six from the Eastern Cape, twenty from Limpopo, six from KwaZulu-Natal, and four from the Western Cape) attended the ten-day residential part of the course. Over the last sixteen years more than 2000 teachers have attended the AIMSSEC MT courses.
AIMSSEC is grateful for the three volunteer presenters from the UK: Dr Julia Anghileri, Mrs Toni Beardon and Mr Chris Clarke who facilitated on the course. The three local South African presenters were Ms Ingrid Mostert, Mrs Sagree Pillay and Mr Stephen Busvi. The AIMSSEC lecturers were Dr Barrie Barnard, Mrs Elizabeth Turok and Mrs Tejumade Ogundipe. Three AIMSSEC alumni Ms Thlema van Vught, Mr Jonathan Fisher and Ms Andiswa Mpuhlu assisted as classroom teaching assistants while two AIMS South African alumni Mr Buri Gershom and Mr Mxolisi Bhengu were teaching assistants in the computer laboratories. The two administrative staff were Ms Virgenia Davidson and Ms Najwa Chellan.
During the course the updated App (aimssec.app) was launched. Mr Clarke a previous AIMSSEC teaching assistant, who now owns his own app development business, has developed the app for all types of mobile devices. Smart phones enable teachers to benefit from technology as never before. AIMSSEC has produced high quality, teacher training materials, however, access to them has traditionally been limited to those enrolled on courses. Now through the creation of the AIMSSEC App they can be made much more widely available to anybody with a smartphone.
The final plenary on 26 March was attended by Prof. Barry Green, Director of AIMS South Africa who gave the main address. Representatives from each phase group were highly appreciative of the course during their feedback sessions.